Great Times at Agribition 2016!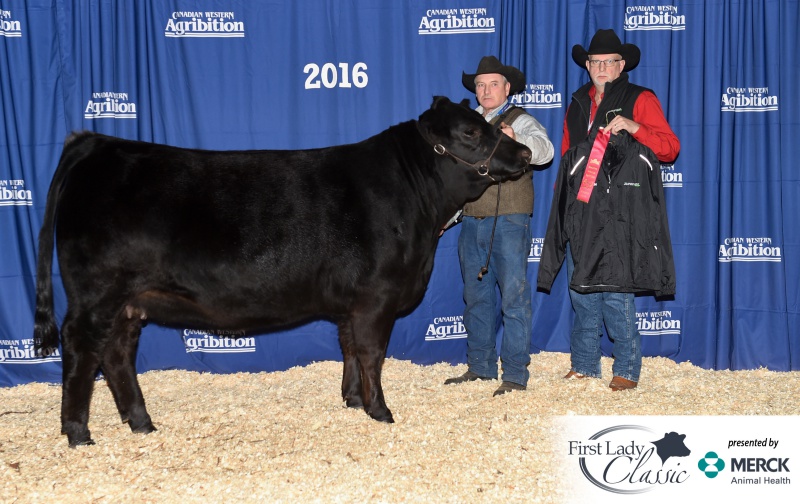 DVE Davidson Ms Jumpstart 83C
First in the Gelbvieh breed in the First Lady Classic AND named 2016 National Junior Champion Female!
A team of four judges selected the champions within each breed and those champions were then brought back for
the selection of Agribition's "First Lady" - the top yearling heifer. These heifers are an impressive display of
the powerful genetics at work within the breeds.

DVE Davidson Ms Hoss 11D was named the 2016 Sweetheart Classic Champion
This female futurity win means a lot because it is voted on by our peers.
Many Thanks to the 2017 Sweetheart Classic Membership for your Vote. We appreciate the Honour! Thank You!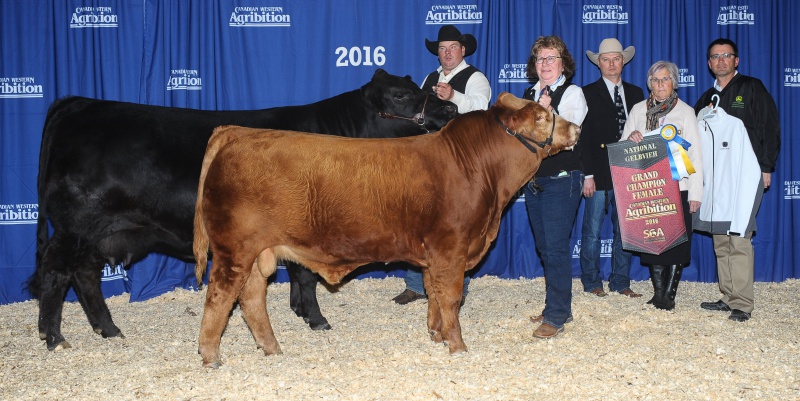 DVE Davidson Ms Navaho 26B was named Grand Champion Female!
She is a beautiful polled cow out of DDGR Navaho 188X
Davidson Gelbvieh were also named Premier Breeder and Premier Exhibitor
at the National Gelbvieh Show at the Regina Agribition!

DVE Davidson Ms Jumstart 142D
2016 National Junior Division Heifer Calf Champion