Thrive! A little word that says it all! Look for genetics on offer at the
Davidson Gelbvieh & Lonesome Dove 33rd Annual Bull Sale, March 4, 2022.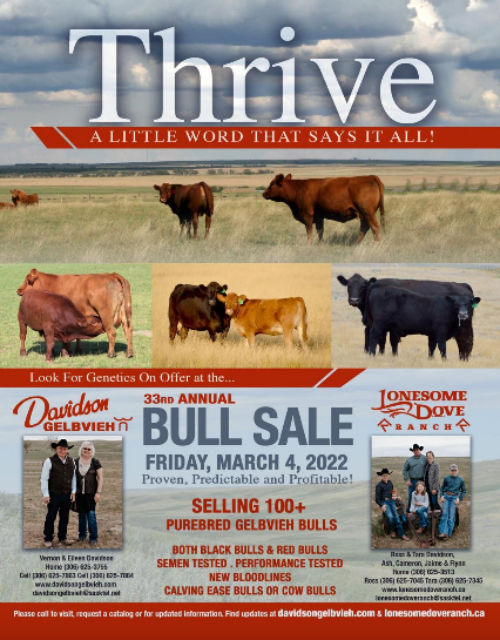 As always, Vern and Eileen look forward to your phone calls
and to seeing and visiting with you during the year.


Davidson Gelbvieh, Vernon & Eileen Davidson of Ponteix, Saskatchewan were recently awarded, once again, the prestigious honour of being named the 2021 Top Breeder and Owner of Dams of Merit by the Canadian Gelbvieh Association!
2021 Weaning & Performance Report
As of November 17, 2021

CALL US ANY TIME AT
H: 306-625-3755
C: 306-625-7863
C: 306-625-7864